Healthcare News
The Product Formerly Known as Patient Flow Rx Is Being Renamed
The product in development, formerly known as Patient Flow Rx, is being renamed with some help from our healthcare customers. We will reveal the name in early 2016. Thanks to those of you who are helping us.
As the product name is undergoing a makeover, the product itself continues to make great progress, thanks to our beta customers and agile development team. If you would like to be contacted about being a possible beta customer or early adopter, please send an email to patientflowrx@promodel.com
The initial release of the product will focus on optimizing the patient discharge process. Take a look at the example dashboard, screens, and charts being developed:


Dashboard shows health of the hospital or unit at a high level.


From the main menu, you can access a prioritized patient discharge list that includes the actions required to discharge each patient on the list. This list incorporates calculations for those beds that are the most important to be freed for use, based on predicted utilization and patient arrivals over the next 24 hours.


Another important element of the technology is patient placement. It helps view your actual historical on-service and off-service placements, as well as predicting and prescribing corrective actions to ensure maximum correct placement over the next 24 hours.
Check out patientflowstudio.com.
---
Managing Patient Flow at Carilion Clinic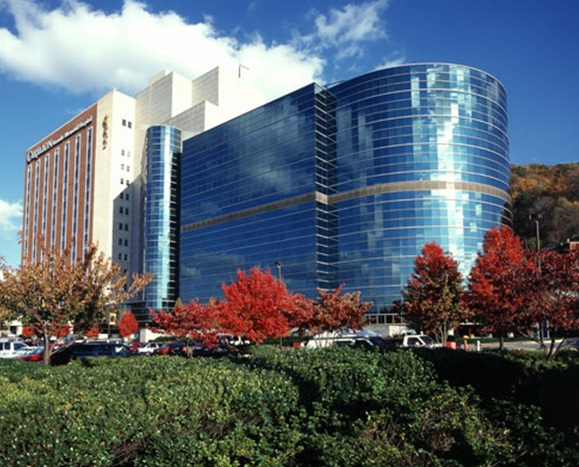 ProModel has been successfully helping to improve manufacturing for over 25 years, so it is no stretch that we can carry that same success into the field of healthcare and have already been doing so with our MedModel technology for several years.
One of our current clients, Carilion Clinic is a network of hospitals, primary and specialty physician practices and services in the state of Virginia. Senior Performance Improvement personnel chose ProModel consultants to help them create a patient flow model to reduce hospital overcrowding and resolve patient flow issues. In a short E-Book we explain some of the decisions they needed to make and how MedModel helped them to do so:
https://www.promodel.com/products/ebook
If you would like more information about how ProModel can help you make critical decisions about your Healthcare Organization contact us @ 877.333.4499 or HealthcareSolutions@ProModel.com.
Also please check out: http://www.promodel.com/Solutions/HospitalPatientFlow
---
To Expand or Not to Expand? Medical Clinic Simulation with Jennifer Cowden
Jennifer Cowden,
Sr. Consultant
Less is More
I once worked with a programmer whose motto was "Pay me by the line of code," and, not surprisingly, his code was often lengthy, inefficient, and hard to follow. I've always preferred the opposite approach; it is an interesting challenge to try to get the same functionality into as few lines of code (or alternately, as few process records) as possible. Also, employing reusable blocks of code cuts down on the opportunities for mistakes and overall debugging time. When I was an applications engineer at an automation company, I often had to get assembly lines modeled in a very short turn around.
Luckily, ProModel's macro and subroutine modules made implementing reusable code very simple. For the medical clinic model demonstrated in this post, we took flexibility a step further by using the "ALL" option in the process edit table. Even though this model was built to simulate eleven different clinic layouts individually, and contains over 500 patient locations, this model contains a total of only seven process records. Adding new clinic layouts now takes a fraction of the time and can be done with minimal code adjustments. If you have a repetitive process, or one that needs to be flexible to add workstations quickly, this methodology could save you modeling time as well.
Watch VIDEO of this Medical Clinic Simulation Model