Process Improvement
Lean Six Sigma Analysis for Army Depot Paint Shop Capacity and Labor Resources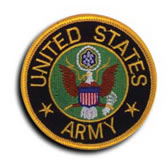 Situation
One of the critical functions for which the Army repair depot is responsible is the Paint Shop reset of mechanical items through staging, steam clean, prep, blast and paint. Approximately 11 different items run through the depot's Paint Shop, taking varying times to reset and repaint.
The depot was anticipating increased demand due to the continued high level of troop deployment throughout the world, and needed to know the maximum capacity of items it was capable of repairing for a given month. Anticipating a demand of resetting a minimum of 200 units per month, the depot engaged ProModel to help develop a simulation solution which would give them the capability to analyze their paint shop reset operations.
Objective
Identify the actual maximum capacity of items the Paint Shop can reset given the current state of equipment and resources.


If the current throughput did not meet the demand of 200 units per month, identify the primary and secondary constraints.
Results
Lean Six Sigma principles were used to develop current and future state predictive analytic simulation models. The current state model indicated a maximum monthly output of 93 mechanical items reset with resources scheduled for 2 shifts, four days a week, validating data reflective of the actual process.
A new model was created to simulate the future state scenario to determine the system's maximum capacity with the current staffing while running two blast booths. The maximum capacity with two blast booths and current staffing is 107 items per month.
Then the future state model was used to determine that once the blast booth process was no longer the constraint, labor was the new constraint of operating a system with two blast booths.