Highlights
ProModel's professional services team has worked with a host of clients in manufacturing, government, healthcare and the service industries. We stand ready to develop cutting-edge turnkey applications or to help our clients maximize their investment in our simulation technology via training and mentoring activities.
If you have a need for custom application development or simulation training and mentoring services, please contact your ProModel regional sales director or send an inquiry to consultingteam@promodel.com.
---
Manufacturing:
A large truck manufacturer used ProModel's professional services to assist in building future-state models of their axle assembly and filling line. Certain operations needed to be moved from one area of the production line to another to avoid safety hazards. A simulation model was needed to ensure that the line could still
produce to the required Takt time given changes to the sequence of operations. A side benefit was that the model showed how much surge capacity would exist in the modified production line to handle increases in future demand.


Wesley O'Bryan, Consultant & Project Manager
BS in Project Operations Management and Marketing from the University of Idaho. Wesley leads customer training events and serves as the administrator of ProModel Enterprise, utilized by ProModel employees, as well as ProModel customers.
---
Pharmaceutical:
A large multi-national pharmaceutical company used ProModel's professional services to deploy our Enterprise Portfolio Simulator (EPS) technology to successfully forecast regional resource requirements that are required to manage a generics portfolio. Results are helping to facilitate staff planning and an internal re-organization.
Another mid-cap pharma company used ProModel's professional services to modify their product portfolio MS project plans to provide automated portfolio analysis scenarios in EPS. Outcomes include: resource forecasting, complex cost modeling, NPVcalculations, and a capability to test project prioritization scenarios.
---
Supply Chain:
A major producer of perishable consumer products used ProModel's professional services to develop a supply chain model to test the robustness of their contingency plans if a natural or other type of disaster were to strike one of their processing facilities. What changes to their existing curing and finishing operations could be made to ensure that 90% of their customer orders could still be fulfilled within 5 days of the planned delivery dates and how long would it take to return service levels to their normal performance?


Steve Hayes, Sr. Consultant & Project Manager - BA in Biology from the University of Vermont. Since joining ProModel in 2000, Steve has developed model solutions across multiple industries for many Fortune 500 companies. His solutions have saved his customers millions of dollars in both direct cost savings and cost avoidance.
---
Manufacturing:
A custom machine builder/systems integrator designed and built a new product assembly line and needed to perform a capacity analysis on it before going online in order to ensure that the entire system could handle the anticipated throughput requirements. The client's objective was to determine the likely overall line utilization and scrap costs in order to set feasible run-off criteria and limit their risk. The capacity analysis was achieved by a ProModel-based simulation model that provided accurate predictions of the throughput, cycle times and labor and equipment needs of the system. The client was able to successfully determine potential bottleneck areas and scrap cost, yield and utilization per zone. With that valuable information the customer is now able to use the model to engage with their customer to enact more reasonable FAT requirements.


Jennifer Cowden, Sr. Consultant
Jennifer has a BS in Mechanical Engineering and a Master of Science in Mechanical Engineering from the Georgia Institute of Technology. Jennifer has created applications in the pharmaceutical, medical device, automotive, and consumer appliance industries.
---
Healthcare:
AltaMed, a multi-clinic healthcare network in California used ProModel professional services to develop a "clinic simulator" tool that could predict the remaining capacity levels at each of their existing medical clinics and when those clinics will become capacity constrained according to forecasted population growth rates. The tool allows the customer to test expected changes in patient volume and mix, e.g. appointment vs. walk-in, as well as policy changes regarding the assignment of specific exam rooms to specific providers. For certain clinics the models identified over 30% increases in existing facility capacity via changes to operating policies.


Steve Courtney, Sr. Consultant & Project Manager
BS in Industrial Engineering from the University of Iowa. He has received his Six Sigma Green Belt through the American Society for Quality, and has completed the Body of Knowledge portion of SME Lean Bronze certification. Steve has over 33 years of combined experience in manufacturing, industrial, and systems engineering.
---
Healthcare:
Outpatient Data Meets Predictive Simulation
A client has created a flexible and inexpensive-to-deploy outpatient clinic patient management system. This system tracks all patients through the entire clinic encounter. It knows all of the key characteristics of the patient encounter by pulling the patient provider, appointment time, appointment type, etc. from the outpatient clinical system using an HL7 interface. It both tracks the patient and pulls them through the clinic encounter. For example, if the patient is ready to have their vitals checked, the system knows this, knows which clinical person qualified to do this task is available, and then messages that staff member that this patient is ready for them to check their vitals. The same is true for all in-clinic equipment, such as testing equipment and spaces, e.g. exam rooms. Therefore when the patient is ready for the next step in the process the system pulls them to the next space and staff member capable of providing that care. This speeds up the patient flow through the clinic. The system tracks all of this patient flow and can then provide a wealth of information to clinic management telling them the encounter times by patient type, utilization of equipment, etc.
ProModel is working with this client to take the system to the next level by adding Predictive Analytical Simulation to the system. A generic outpatient process flow model is being constructed that will be populated with data created by the client's patient management system. Then this model of any particular outpatient clinic can by experimented upon using simulation scenarios to predict the impact of changes. In this manner the outpatient clinic management will quickly and quantitatively know the benefits of any proposed change to staffing, equipment, spaces, or providers. By using an intuitive display of the model the client can easily test any proposed change on any clinic and inform the clinic's management of a proposed change's effect on their clinic operations.


Dale Schroyer - Sr. Consultant & Project Manager
Since joining ProModel in 2000, Dale has been developing simulation models used by businesses to perform operational improvement and strategic planning. Prior to joining ProModel Dale spent seven years as a Sr. Corporate Management Engineering Consultant for Baystate Health System in Springfield, MA where he facilitated quality improvement efforts system wide including setting standards and facilitating business re-engineering teams. Earlier he worked as a Project Engineer at the Hamilton Standard Division of United Technologies.
Dale has a BS in Mechanical Engineering from the University of Michigan and a Masters of Management Science from Lesley University. He is a certified Six Sigma Green Belt and is Lean Bronze certified.
---
Distribution Center:
A major retail logistics company used ProModel's professional services to develop a model of one area of a 660,000 square foot distribution center. The engineering team responsible for this area used the model to gain insight into alternate sets of processing rules to govern the flow of products through the use of conveyors and personnel. For example, one opportunity for improvement was to vary the number and timing of the release of products onto an outbound conveyor so that the weigh scale at the end of the conveyor did not cause a backup. The best set of rules would require the lowest labor cost with the highest throughput without overwhelming the existing bottleneck(s) in the system.
---
Supply Chain:
A major electronics producer used ProModel's professional services to develop a supply chain model to determine the appropriate strategy to change out battery systems in hybrid buses that are in service in ten cities across the US & Canada. The target was to change out all battery systems in less than 18 months.The model was used to identify implementation details for the battery campaign such as how many batteries to stock at each site, required turnaround time at the repair center, and how many batteries to batch and ship. The model demonstrated that the battery campaign could be completed in less than 18 months with the defined quantities.


Dave Tucker - Director, Lean Six Sigma (LSS) Initiatives / Sr. Consultant & Project Mgr.
Dave has over 13 years' experience using ProModel process simulation modeling tools for process improvement, and over 25 years' experience solving problems, conducting training, leading teams, and mentoring employees. He has led more than 40 Kaizen Events, completed dozens of simulation modeling projects, conducted hundreds of training sessions, facilitated over 200 Belts & Team Leaders, and assisted with the implementation of numerous process improvements saving customers millions of dollars. Additionally, Dave is a sought after speaker and has made many well-received presentations at Process Improvement, Simulation, Industrial Engineering, and Aerospace Conferences.
Prior to joining ProModel, Dave was the Lead Lean Six Sigma (L6S) Master Black Belt at United Space Alliance (USA), located at the Kennedy Space Center in Florida. USA is the prime contractor to NASA responsible for the Space Shuttle Program.
Dave has a BSBA in Management from the University of Central Florida. He is a Certified Lean Six Sigma Black Belt and a Certified Master Black Belt.
---
Manufacturing:
A tier-one supplier of molded/assembled parts to global automotive manufacturers wanted to analyze the capacity of their injection molding machines and floor inventory space to support the on-time supply of customer demand. They used ProModel's products and services to design and develop an analysis tool that determines the utilization of the equipment and the total inventory storage space required at various levels of safety stock levels. Various customer demand schedules are input, and the constraints of the equipment and the operator tasks are specified. The resulting simulation model data identifies if the equipment configuration is sufficient and how much inventory space is required for the selected customer demand schedule.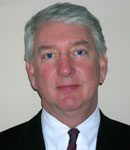 Ken Davis - Sr. Consultant & Project Manager
Ken has worked in the industrial and management engineering field for over 30 years and brings a wealth of experience to ProModel customers in the areas of process improvement, scheduling, and business operations flow. Since joining ProModel in 1991, he has worked with a wide variety of businesses in optimizing operations workflow through simulation modeling and analysis.
Prior to joining ProModel and serving as the Southeast Regional Manager for ProModel products, Ken was employed in the Electronics Divisions of Northern Telecom and ITT-Telecom, the IT/Engineering Department at Carolina Power and Light, and the Pulp and Woodlands Division of Union Camp Corporation.
Ken received a BS in Industrial Engineering, an MBA from North Carolina State University, and earned his Six Sigma Green Belt Certification through the American Society for Quality.
---
Manufacturing:
An industry leading Motorcycle manufacturer used Process Simulator and ProModel's professional services to help justify modifications to a production line to handle the launch of a new Motorcycle. Process Simulator was used to create a "racetrack effect" to compare both the existing and proposed future layout where the same schedule is run through each layout. The model is capable of testing any product mix to identify bottlenecks, throughput, capacity, and different takt times. The solution added to the confidence in the new proposed layout which was later implemented. The customer now has a working solution where only the new layout exists where they can further develop or test schedules to identify any bottlenecks before they occur in production.


Kyle Kester, Sr. Consultant & Project Manager
BS in Industrial Engineering from Pennsylvania State University. He is a certified Professional Engineer and has received his Six Sigma Green Belt through the American Society for Quality. Kyle has over 10+ years in Supply Chain experience and is currently part of the Life Sciences vertical within ProModel. He has worked on multiples solutions in Manufacturing, Logistics, Healthcare, and also a highly customized web-based application using ProModel Simulation for a large Animal Health organization.